Natural History
"The Magnificent British Garden Robin" covers the yearly cycle in the life of Britain's favourite garden bird from winter through to autumn. Includes information on the robin's long cultural history and relationship with humans.
It's authored by the distinguished A.Robin, Esq, who kindly commissioned me to do some illustrations for the cover and inside (over 30, in fact). Available in paperback, hardcover and kindle.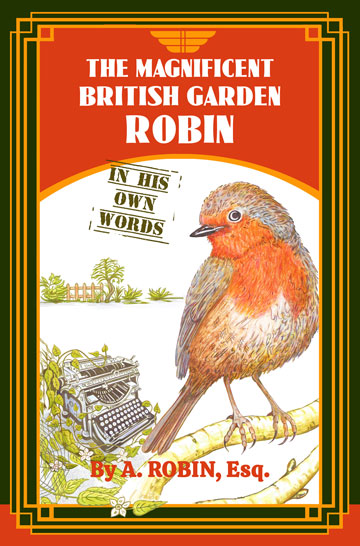 Why are robins such friendly birds? What exactly do they eat? And where do they like to build their nests? Is the robin's reputation for promiscuity at all justified? And do they really sing because they're happy?
These and many more intriguing questions are answered in this unique volume. Entertaining, informative and forthright. The ultimate guide - in his own words - to one of Britain's most cherished garden residents.
A. Robin Esq. (2021)
230 pages paperback.
Illustrated by Robert Stephen Parry
" a charming book and perfect for a summer read"
Author and Victorian-studies specialist Kirsty Stonell Walker