Happy New Year - reading and writing in 2019
31st December 2018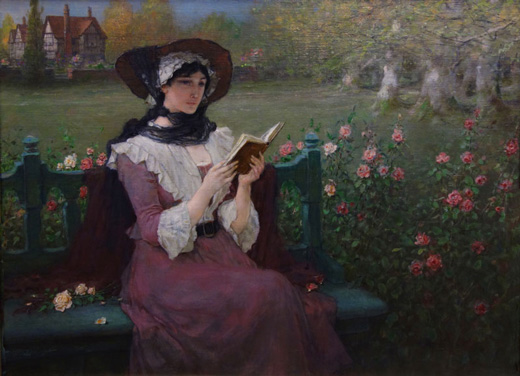 Boughton was born in England but his family emigrated to the US when he was a child. He returned to live in Europe where he continued to prosper after already establishing a career in the States. I think he is a very fine artist.

The lady here seems to have found something worthy of thought in her book. She reminds us that 'happiness,' which is what most of us will be wishing one another today, is not always about having 'fun.' Sometimes it's about reflection and tranquility.

Speaking of which … you might just see a new novel from yours truly in the coming year. After quiet a lengthy pause filled with research, with thinking and yet more thinking on how to approach the subject, the first draft is well under way. A comedy set in the Elizabethan period (and that will be fun).

Meanwhile, I think Mr Boughton might well be a worthy topic for the next blogpost here on Endymion. Until then …
All the very Best!